The way the locals like it.
The beer. It's why we're here.
With the glycol still chilling on our shiny new brewery and paint still drying on our flash new can designs, you'll be on the end of a soothingly familiar experience ... bangin' beer made right here in Margs.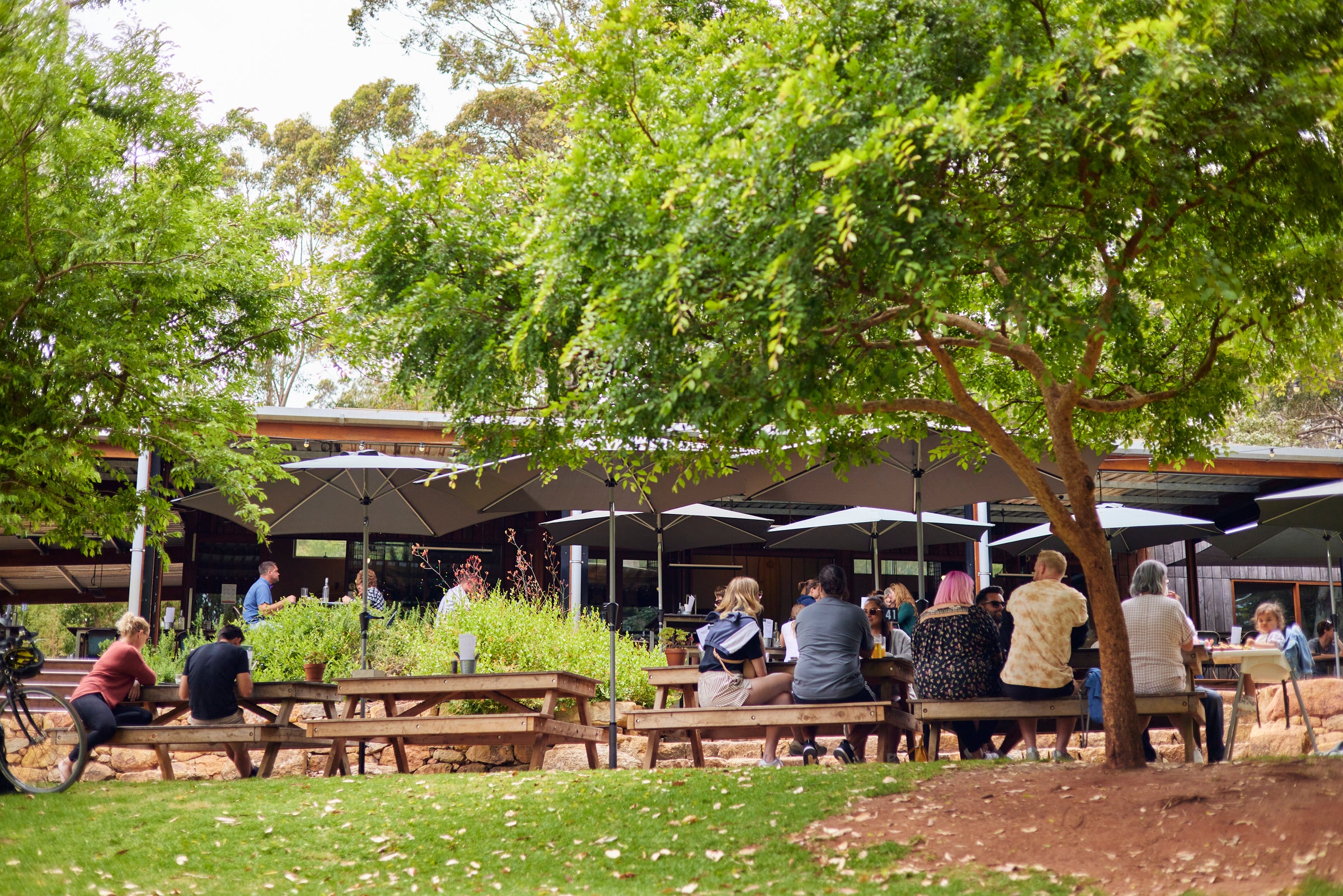 The Brewhouse
GOOD VIBES, GREAT BEER, TASTY FOOD.
Lying in the heart of town, among the towering Karris, the perfect spot for this lively venue. Come join us!
BOOK A TABLE
OUR MENU